The Mole Hill Destroyer's proven drag leveling system is guaranteed to smooth out rough fields.

Single-pass annual or semi-annual grooming:
levels rough pastures, hayfields and some continuous cropland,

spreads soil and fertilizer evenly without damaging established grassland, and

stimulates vigorous new growth.
More importantly, the Mole Hill Destroyer prevents damage to equipment, reduces repair costs and down time, and speeds up haying.
Regular grooming with the Mole Hill Destroyer can extend the productive life of your hayfields from three or four years to 10 years or more!
The compact, light weight Three-Point hitch unit is perfect for grooming irrigated plots, and maintaining hay yards, paddocks and corrals. It's also ideal for doing landscaping projects, and levelling gravel driveways and parking spaces.
The Destroyer offers excellent rental opportunities, why not add it to your rental fleet?
The Molehill Destroyer is available for sale or on easy leasing terms OAC.
WE HAVE NEW AND USED MACHINES IN STOCK NOW.
Contact us for more information.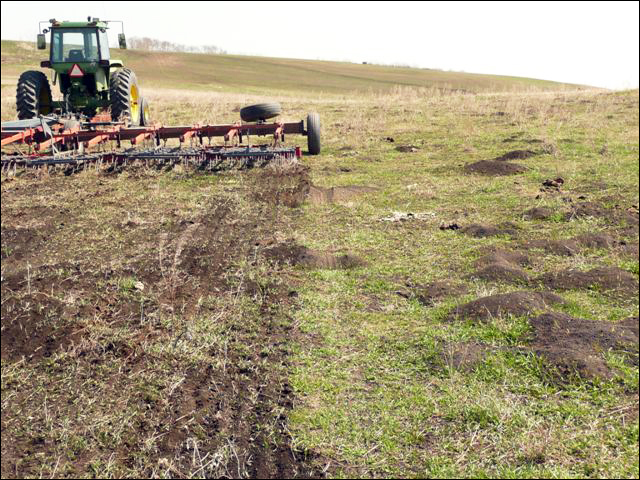 The Destroyer delivers impressive results on an unleveled field (above). Before and after shots (below) show molehills under control.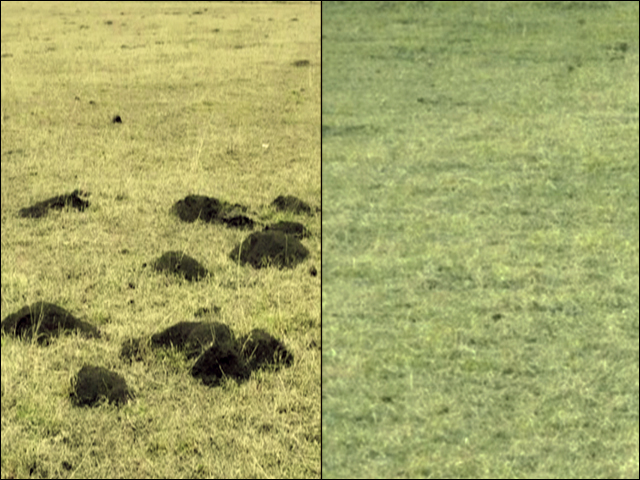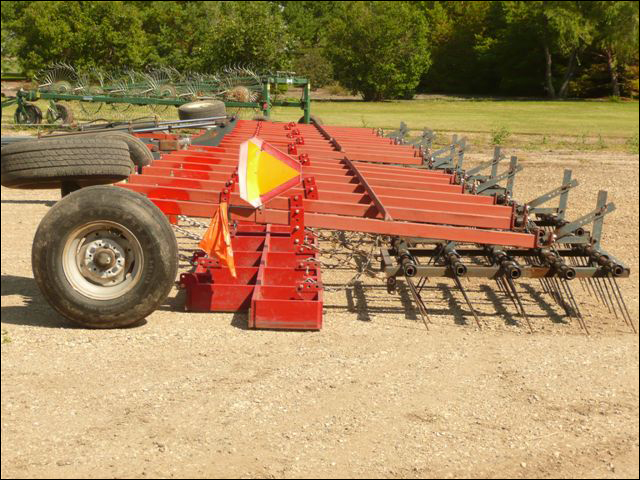 The Destroyer drag unit can be installed on equipment including harrow packer bars (above). Units are also available mounted on a three-point hitch (below).