Mole Hill Destroyers
Designed for the roughest hayfields the Mole Hill Destroyer comes standard with adjustable, hardened steel front cutting edge and shoes. Kits are available to fit the equipment listed below. Once installed, the machine is fully hydraulic, auto fold and user friendly.
Field position: back up and spread the wings out evenly, lower the hydraulics and you're ready to level.
Transport position: lift up the hydraulics and drive away.
Power requirements: 2.5 to 3 HP/foot, minimum of dual wheels (preferred front-wheel assist, or 4-wheel drive for larger units).
Three-point Hitch Series IV Jumbo
This economical 10 or 12 foot implement can be hitched to any tractor with a three point hitch. Ideal for controlling molehills on irrigated acreage, it's also perfect for maintaining hay yards, corrals, paddocks and arenas. And you won't believe how handy it is for landscaping projects and levelling gravel driveways!
Mole Hill Destroyer Kits
Kits are available for 40 to 70-foot wide implements and can be installed in a couple of hours: just drop off the packers and install. No welding required.
The Series III Jumbo can be mounted on Inland, Flexicoil, Blanchard, Riteway and Morris Harrow Packer Bars, on Degelman Heavy Harrows and on some land rollers.
The Series IV Jumbo can be mounted on any of the above, except the Morris Harrow Packer Bars. The Series IV Jumbo is the heaviest Destroyer, it's designed to handle the biggest, roughest jobs. Guaranteed!
Demonstrator models are available, contact us to find out more.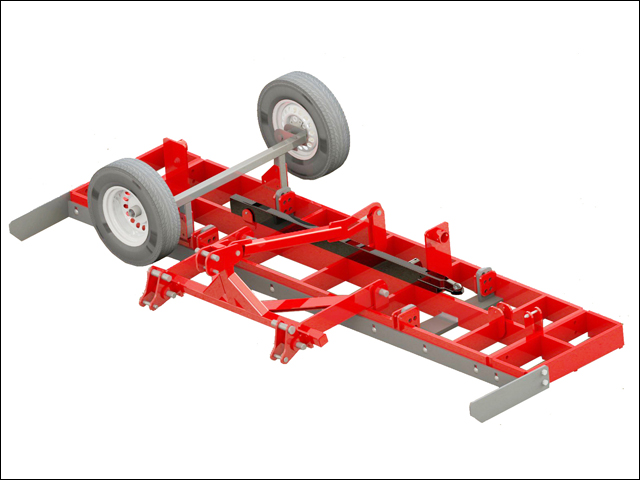 Mounted on a three-point hitch, the Destroyer is ideal for maintaining irrigated acreage, corrals, paddocks and arenas.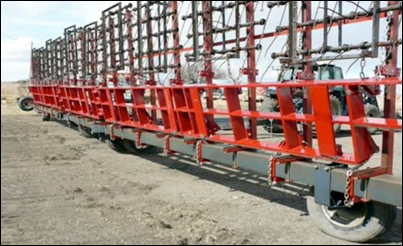 Many farmers choose to mount Destroyer drag units on harrow packer bars (shown in transport mode above).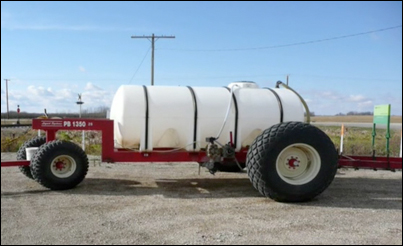 The Destroyer is also well suited to work with a fertilizer caddy (above) or a Valmar seeder (below).